Welcome!
Delve deep into what Scottsdale has to offer as we try to create posts that create a broad variety of things to do and see in the Phoenix Valley. Unlike anonymous review and blog sites, New to Scottsdale is completely biased! Just kidding. You will certainly find some sarcasm in some of our reviews and we love to include feedback from readers as well. We also just added the ability for you to provide your own reviews!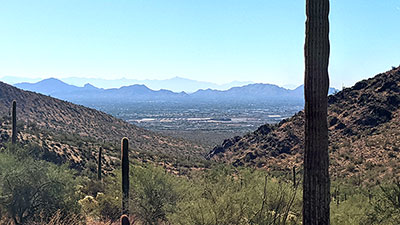 If you see a review that you completely disagree with, let us know, or submit your own. We don't want reviews that read, "I gave it 1 star because my food was too salty" or "If I could give them zero stars I would". In our opinion, those sort of reviews don't reflect the establishment as much as someone's bad night out or just a piss poor attitude. We critique all aspects of a business and try to create an honest portrayal instead of a skewed overview.
Peruse our observations in
The Nitty Gritty
and send us your feedback if you want to add some food for thought.
We are not an online magazine so our reviews try to be short, informative and to the point. We use an advanced scoring method that took years to develop and blows away the likes of Yelp and Google. Where they use 5 stars, we use 10. The other guys are simply Neanderthals in the realm of the reviewing arts. See how those extra decimals of detail will help you find the perfect place to spend a perfect day!
Note that we cannot provide copyright information for some of photos that may have been pulled from Google, but if you recognize one that you took, please let us know if you wanted it taken down or credit provided (happy to support photographers everywhere). We try to take all of our own photos so you can see what things really look like, not the photoshopped prettified version. In some cases we need to grab some photos to cover "need to see" items that we failed to snap while on site. Also note that all of these reviews are our personal opinions. If you don't like them...well you know...