Who we are...
Started by Leslie and Andy when we moved from Evergreen, Colorado in 2020 to the McCormick Ranch area of Scottsdale. Our prior residence in Colorado was not conducive to walking to restaurants or even getting an Uber or Door Dashing food. We were looking for someplace where we could easily walk to bars and restaurants, but not live in the congestion of a downtown type area. During our quest and some pandemic downtime we bring you.... NEW TO SCOTTSDALE!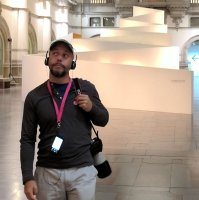 Andy :::
Internet application developer, beer and food glutton, master high handicap golfer, travel junkie. Over the years I have enjoyed skateboarding, rock climbing, snowmobiling, snowboarding, hockey and surfing but finally came to the realization, that while some people can masochistically force their way through doing what they love, I prefer activities that don't require ibuprofen by the fistful. My need for adrenaline has been overtaken by my need for a fine Cabernet and a good night's sleep.
If you want to play a round of golf or see how we haggle over restaurant reviews just
give us a shout
.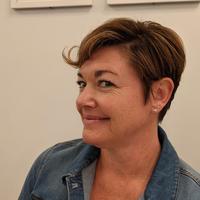 Leslie ::: Culinary school graduate, foodie, golf cart crasher, cute pixie cut, local explorer. My many hobbies include crafting, reading, cooking, reading about cooking, baking, hiking, having Andy force me to ride my bike, and driving in circles around town because I get lost easily. I also enjoy visits to the spa and day dreaming about once again owning a dog. We travel quite a bit and I always make a point to get a local's view of the cities and towns rather than only sticking to the tourist traps. Food, wine, beer, and museums are always the top of our list. Feel free to contact us with any suggestions for places to see and things to do around Scottsdale. We are always looking for an adventure.